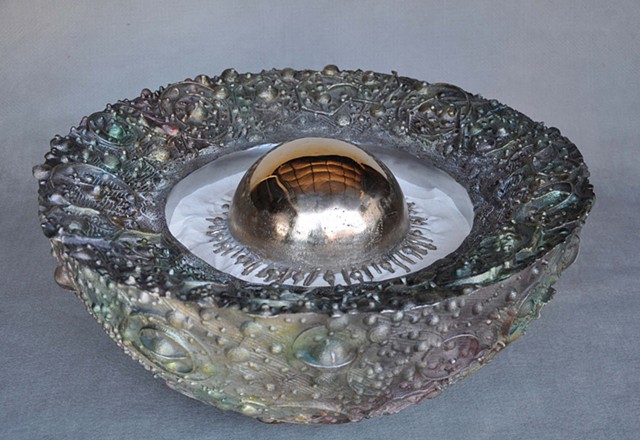 Hanna Jubran received his M.F.A. in sculpture from the University of Wisconsin-Milwaukee and is currently a Sculpture Professor and
Sculpture Area Coordinator at East Carolina University in Greenville, North Carolina.
Hanna's work addresses the concepts of time, movement, balance and space. Each sculpture occupies and creates its own reality influenced by its immediate surroundings. The work does not rely on one media to evoke the intended response, but takes advantage of compatible materials such as, wood, granite, steel, iron and bronze.
International art shows, competitions and symposiums:
The International Sculpture Symposium in Granby, Canada, The Ecatepec, Mexico International Monumental Sculpture Symposium, The Toyamura International Sculpture Biennial at Toyamura Village, Japan, The International Sculpture Symposium and Conference at Europos Parkas in Vilnius, Lithuania, The Second International Invitational Iron Sculpture Exhibition and Iron Pour at Tallinn University in Tallinn, Estonia and The International Woodcarving Symposium in Kemivarji, Finland. A recent commission Hanna just completed can be found on the grounds of Fayetteville University, Fayetteville, North Carolina. It is a nine-segmented concrete sculpture and reaches 11' in height. Hanna is consistent, in his pursuit of creating enjoyable sculptures for private and corporate collections.